BrakePack
BrakePack aims to keep you safe by clearly communicating your intentions and allowing you to keep hands on the bike and eyes on the road. The bag connects via Bluetooth LE to a companion app to provide automatic signaling and wayfinding. Designed with the urban lifestyle in mind, BrakePack replaces multiple gadgets and tacky, but necessary accouterments, keeping your mind at ease and your Nishiki looking sweet.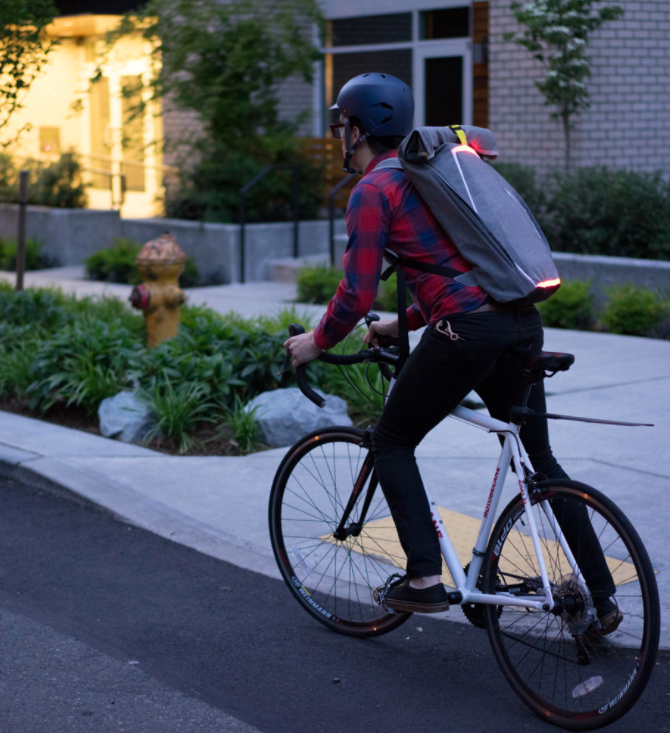 With BrakePack's RGB LEDs, cyclists are easier to spot at all hours of the day. Familiar signals and brake lights are recognizable to drivers, helping them anticipate and predict the cyclist's intended direction.
When riders put their destination into the BrakePack mobile app, automatic turn signals let the rider keep their hands on the bike rather than reaching out into the road. Even when riders control the indicators manually, tapping the strap on the shoulder has been proven much more natural and safer than hand signals, especially when trying to brake.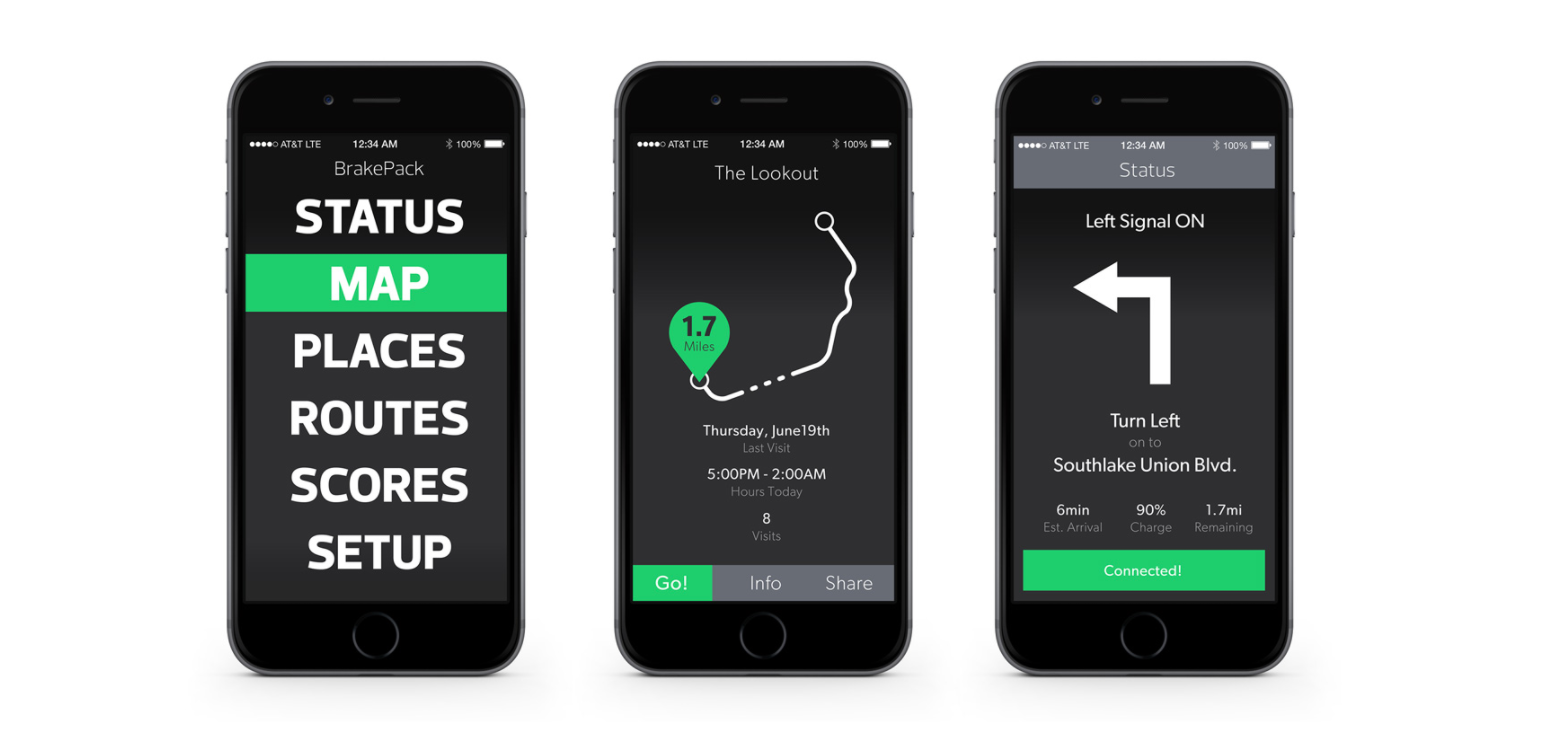 After we sketched out initial bag concepts, we built cardboard prototypes to test the diffusion of the lights and how the patterns would display.
The right fit required the right sewing patterns and the right fabrics. We used CORDURA nylon fabric because it defuses the light from the LEDs, creating a soft yet visible glow.
We designed BrakePack so that the lights can be seen from the sides of the bike. The shape of the custom hook that closes the bag matches its trapezoidal angles.
Programming the accelerometer to know when the bike is breaking or turning was key. To mimic these motions, we tested the prototype by pushing volunteers around. Literally.